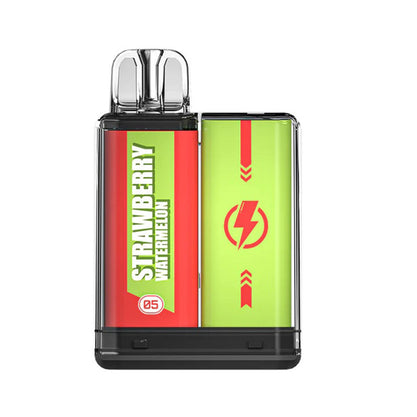 Vapengin
Strawberry Watermelon Disposable Vape Device by Vapengin
Select strength/size: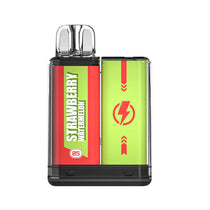 Product Description
Strawberry Watermelon Disposable Vape by Vapengin is a perfect blend of sweet and juicy flavours. The fruity taste of ripe strawberries and refreshing watermelon creates a deliciously smooth and flavourful vaping experience.
The Vapengin Mercury disposable vape has been created to offer incredible levels of convenience in a device that is both compact and innovative in design.
The unique design features a transparent housing that shows off the colourful inner battery and vaporiser compartments.
The 500mAh built-in battery of the Vapengin Mercury provides more than enough power to get you through the prefilled 2ml of 20mg e-liquid.
Better still, incredible flavour has been achieved with the implementation of Vapengin's mesh coils, which offer fantastic flavour delivery with a satisfyingly smooth vapour production.
For a 600 puff disposable vape that stands out from the crowd, we think that Vapengin is roaring with their Mercury disposables.
Features: 
600 Puffs
2ml E-liquid Capacity
20mg Nic Salt
550mAh But In Battery
21 Different Flavours 
In The Box: 
1 x Vapengin Disposable Vape Device
About The Brand:
Vapengin specialises in disposable vape devices, all of which are designed to perfectly balance innovation with practicality.
Their disposables offer interesting aesthetic design elements, alongside reliable components that offer a simple, enjoyable and practical vaping experience, whilst still keeping things exciting.
The futuristic designs of Vapengin disposables seem entirely fitting, as we predict these outstanding devices will shine on long into the future.
Also bought with this product: