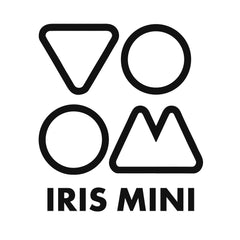 Voom Disposable Vape
Introducing the Iris Mini Disposable – the latest stylish and innovative venture by Voom. Continuing their dedication to providing an accessible smoke-free lifestyle, Voom continue to pioneer e-cigarette technology with their diverse range of smoking cessation solutions, catering to all preferences, from convenient disposables to cutting-edge reusable vape devices.
The draw-activated Iris Mini boasts mesh coil technology, pre-filled with 2ml of 20mg Voom Nic-Salt e-liquid, offering high-performance flavour and smooth nicotine delivery. With 33 unique flavours and up to 600 puffs, it's your compact vaping essential for a healthier life.