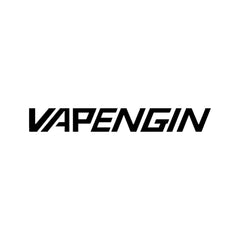 Vapengin Vape
Vapengin Mercury disposables combine innovative and compact design with extraordinary performance.
The built-in mesh coil makes for excellent flavour delivery, as well as a silky smooth vapour production.
The capable 500mAh battery provides plenty of power to work through the delicious pre-filled 2ml, 20mg e-liquids of the Vapengin Mercury device.
For a disposable vape that stands out from the crowd in terms of both design and flavour, the Vapengin Genie is an obvious choice.
Related Guides
How Long Does Vapengin Genie Last?
Vapengin Genie disposable vapes offer 600 puffs of 20mg e-liquid. On average, this is deemed to be one full day of vaping for those who vape at a regular rate.
Is Vapengin Genie a Good Vape?
With a 500mAh built-in battery, mesh coils, and flavorful prefilled e-liquids, the Vapengin Genie offers a very high standard disposable vaping experience. Furthermore, the range of interesting flavors available offers both satisfaction and variety, ensuring there is something for everyone in the Vapengin Genie range.
Does Vapengin Genie Use Mesh Coils?
Yes, the fantastic flavor profile of Vapengin Genie disposables is in large part due to the mesh coils implemented into the devices. The Genie's mesh coils also provide an excellent smooth vapor production.
Is Vapengin Genie Ready to Go Out of The Box?
Vapengin Genie disposables contain everything you need to have an enjoyable vaping experience straight out of the box. The Genie is prefilled with 2ml of 20mg e-liquid, contains a 500mAh single-use battery, and is draw-activated, meaning you can use the device right away and simply dispose of it suitably once it has been fully used.