E-liquid Flavours
Browse our excellent e-liquid collection and you'll be able to find every flavour imaginable, from Fruit, Sweets, Desserts and Drinks-inspired blends, all the way to classic Menthol and Tobacco mixes. No two e-liquid flavours are the same - find a new favourite or add to your collection today! Whether you're starting out as a new vaper or a regular to E-liquids.com, make sure to come back regularly to see what other vape juice flavours leading brands have come up with!

For more information on e-liquid types, ratios, & e-liquid strengths, check out our useful e-liquid guides here.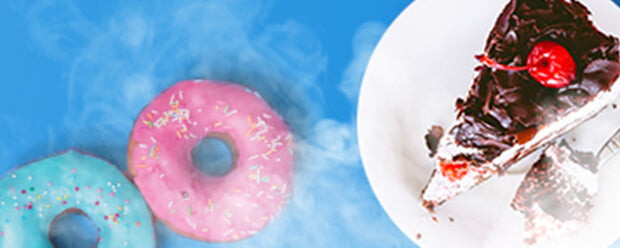 Desserts & Bakery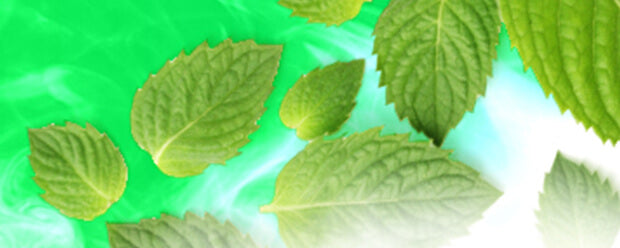 Tobacco & menthol
How are e-liquid flavours made?
E-liquid flavours are made from a blend of natural and artificial flavouring, but are never oil-based.

These flavourings make up 10% of the total e-liquid content, and are used to replicate the taste of popular foods and drinks. Vape juice manufacturers always use approved, food grade or "GRAS" flavouring concentrates to achieve this. Without them, your vaping experience would be quite dull!

These flavourings are added to the base of PG (Propylene glycol) and VG (Vegetable glycerine), before being thoroughly mixed with nicotine. Widely used in the food industry and the pharmaceutical industry, both PG and VG are approved by the Food and Drug Administration (FDA).
Can you buy e-liquid flavours without nicotine?
Yes, you can! Shortfill e-liquids are completely nicotine free, and taste just as great! While shortfill vape juices are usually sold alongside a nicotine shot, choosing to mix and shake this in is entirely up to you.

If you've recently quit smoking, we recommend trying e-liquids with nicotine first to help quell cravings. Once this craving reduces, you'll be able to enjoy shortfill e-liquids to the max.
How many e-liquid flavours are there?
The main flavour categories are Fruits, Desserts, Drinks, Sweets, Menthol and Tobacco, however the blends themselves are hugely diverse.

These flavour categories will often combine with one another, too. For example, banana or strawberry flavourings may be paired with decadent desserts, or classic drinks flavours with the likes of cherry or mixed berries for intense hits.

Many vape juice flavours such as menthol also include an icy kick for an even sharper blend. Trying out daring new flavours is all part of the fun of vaping!
What is the best e-liquid flavour for beginner vapers?
The best e-liquid flavour largely depends on personal preference, however Tobacco, Menthol and Fruit blends are considered to be the most popular choices among beginner vapers.

This is because these flavours are best able to recreate the taste of cigarettes, and are often less overpowering for your palate as a first-time vaper. Don't forget about e-liquid ratio - for smaller, beginner-friendly pod or pen style devices, ensure to vape with 50/50 vape juices.
How can you maximise your e-liquid's flavour?
To ensure incredible flavour with every inhale, keep your vape juices stored away in a cool and dark place. Cleaning your device and regularly changing your coils where required is also necessary in retaining maximum flavour from your favourite e-liquids.