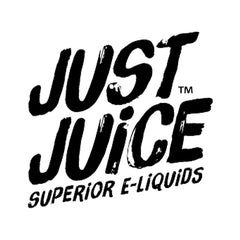 Just Juice E-liquid
Just Juice is a multi-award winning e-liquid brand with exciting flavours for each and every vaper. Providing a fruity range of shortfills, nicotine shots and nic salts, Just Juice's e-liquids experiment with surprising exotic flavours, some of which you may have not even heard of before!
For a full-on tropical vaping experience that won't disappoint, try their tantalising Strawberry & Curuba e-liquid and their Guanabana & Lime on Ice, or settle for a more traditional refreshing garden fruit mix with their Berry Burst or Apple & Pear on Ice e-liquid.
Related Guides
Who are Just Juice e-liquid recommended for?
Just Juice e-liquids are best suited for vapers who can't get enough of exciting tropical blends, or for those who are interested in trying new, unheard of vape juice flavours!
Where are Just Juice e-liquids produced?
All of Just Juice's e-liquids are manufactured to the highest standard in the USA.
What makes Just Juice different from other brands?
Just Juice is produced by vapers, for vapers! Their fresh-tasting, diverse e-liquid range includes flavours for all, from classic fruit favourites to their more unorthodox tropical blends. Since their launch in 2019, this brand has won 6 international awards.