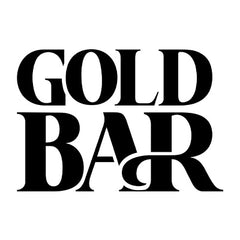 Gold Bar
Gold Bar disposable sets a new gold standard in the vaping industry, combining premium materials and unmatched craftsmanship to deliver the next generation of disposable vapes. 
With a 2% nicotine strength and 22 bespoke flavours to choose from, this product offers a satisfying and convenient vaping experience.
Related Guides
Are Gold Bar Disposables Good?
With their built-in hyper mesh coils and premium pre-filled e-liquid flavours, Gold Bar disposable vapes are made with the most up-to-date vaping technology that is more than capable of making the very most of the Gold Bars delicious e-liquids.
How Long Does a Gold Bar Vape Last?
Gold Bar vapes come pre-filled with 2ml of 20mg nic salt e-liquid. Typically speaking, this should last the average vaper at least 1-2 full days of vaping, or 600 puffs. Though this is, of course, dependent on your own personal style of vaping and average consumption.
Are Gold Bar Disposable Vapes Safe?
Gold Bars are made to be fully compliant with all current UK regulations. Meaning that both the device and pre-filled e-liquids are made from components and ingredients that have been deemed safe for use within the context of vaping.
Are Gold Bar Vapes Ready to Go Out of the Box?
Yes, thanks to the built-in 500mAh battery of the Gold Bar, as well as the pre-filled 20mg nic salts e-liquid, Gold Bar vapes are ready to use straight out of the packaging. Simply remove all packaging, take your first puff, and you're on your way.