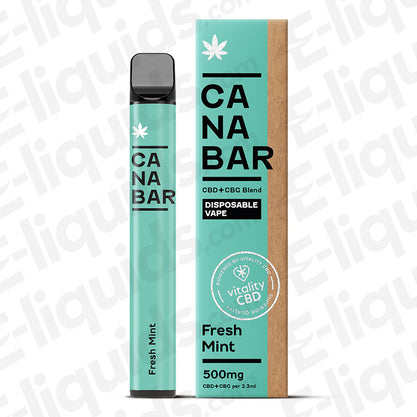 Select strength/size: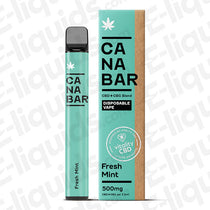 Product Description
Fresh Mint By Canabar is a burst of coolness with a refreshingly minty taste. Sometimes all you need is a lovely mint flavour - this one will appeal to the traditionalists.
With 350mg CBD in each device, this is an ideal CBD top up option suitable for all lifestyles. 2.3ml of premium e-liquid and a 400mAh battery ensures a long-lasting vaping experience of up to 700 puffs.
CANABAR is a unique brand that specialises in providing high-quality CBD disposables available in a variety of mouth-watering flavours. No matter your preference, you will find a blend to please your palate.
Features:
400mAh Built-in battery
Pre-filled 2.3ml CBD e-liquid
500mg of CBD + CBG Blend
Up to 700 puffs
0.7mg CBD+CBG per puff
6 Unbeatable flavours
0% THC
Includes:
1 x CANABAR Disposable CBD Vape Device
Also bought with this product: