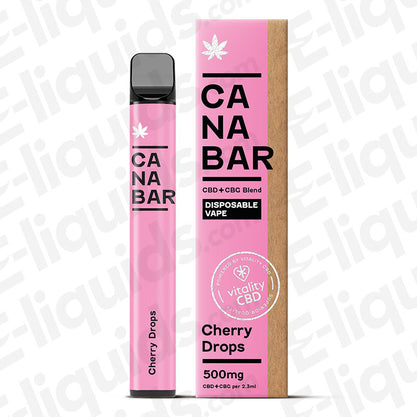 Select strength/size: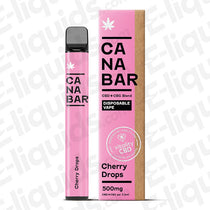 Product Description
Cherry Drops by Canabar offers a delightfully sweet, rich cherry flavour which will have you feeling very nostalgic.
With 350mg CBD in each device, this is an ideal CBD top up option suitable for all lifestyles. 2.3ml of premium e-liquid and a 400mAh battery ensures a long-lasting vaping experience of up to 700 puffs.
CANABAR is a unique brand that specialises in providing high-quality CBD disposables available in a variety of mouth-watering flavours. No matter your preference, you will find a blend to please your palate.
Features:
400mAh Built-in battery
Pre-filled 2.3ml CBD e-liquid
500mg of CBD + CBG Blend
Up to 700 puffs
0.7mg CBD+CBG per puff
6 Unbeatable flavours
0% THC
Includes:
1 x CANABAR Disposable CBD Vape Device
Also bought with this product: