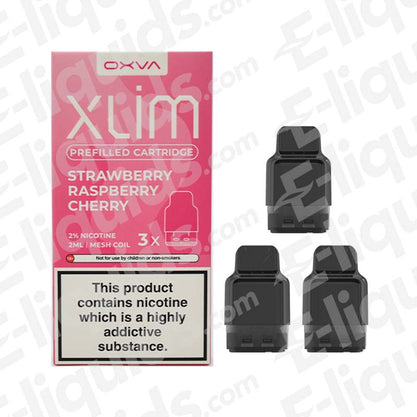 OXVA
Strawberry Raspberry Cherry Oxva Xlim Pre-Filled Vape Pods
Select strength/size: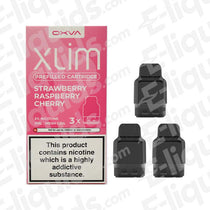 Product Description
Strawberry Raspberry Cherry prefilled Xlim Pods by Oxva offers a berry-licious burst in every puff, laced with a balance of sweet, ripe strawberries, soft and tart raspberries, culminating with a tangy cherry top notes.
Pod Capacity: 2ml E-liquid
E-liquid ratio: 50VG/50PG
Device Required: OXVA Xlim Kits (not compatible with Xlim C)
Strengths: 20mg
Perfect for use with any model of the OXVA Xlim range for the ultimate user-friendly MTL (Mouth to Lung) vaping experience. OXVA Xlim pre-filled pods offer high performance and speedy nicotine pay-off for the full duration of your pod.
About the Brand
OXVA are leaders in ergonomic yet stylish vape designs. OXVA prioritises forward thinking and innovative production, intended to enhance user experience. OXVA's attention to detail extends to their flavour focus, with high-performance nic salts that offer longer-lasting nicotine satisfaction.
Also bought with this product: