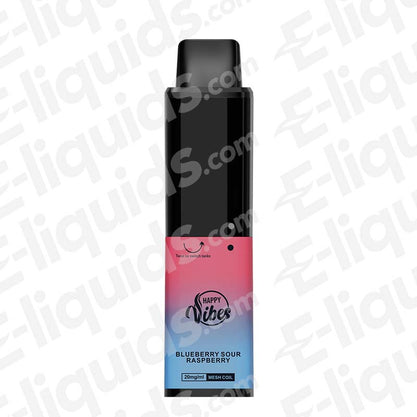 Happy Vibes
Happy Vibes Twist Blueberry Sour Raspberry Disposable Vape
Select strength/size: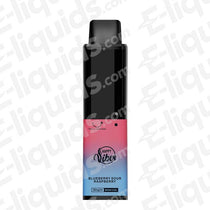 Product Description
Blueberry Sour Raspberry Disposable Vape by Happy Vibes is the first True TPD legal 8ml Disposable device made for the UK. Combining fresh blueberries with Sour Raspberries this flavour is great for an all-day vape. 
The Twist device allows you to swap between pre-filled cartridges within the pod for a fresh flavour whenever one runs out, featuring a mesh coil these pods allow for a satisfying flavour puff after puff. 
Happy Vibes are on a mission to bring clean and affordable devices that are TPD compliant into the UK that allow users to enjoy their flavours for longer due to the 8ml pod that is broken down into 4 x 2ml cartridges.  
Features: 
4 x 2ml Cartridges
8ml Total Liquid
Mesh Coils 
1300 mAh Battery 
Disposable Device
Twist For Fresh Flavour! 
In The Box:
1 x Happy Vibes Twist 8ml Disposable Device 
Also bought with this product: