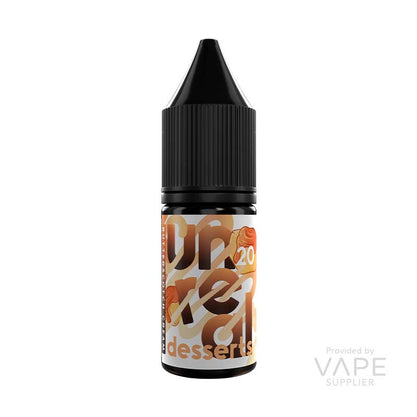 Select strength/size: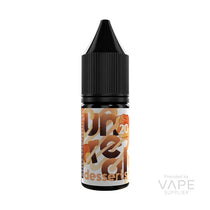 Product Description
Butterscotch Creme Nic Salt by Unreal Desserts is a delightful blend of creamy caramel toned butterscotch topped with decadent swirls of fresh cream. Experience the instant whip satisfaction of butterscotch dreams.
Unreal Desserts Nic Salts come in 10ml bottles and are available in 10mg & 20mg nic salt strengths. Nicotine salts are the ideal option for clear flavours, fast nicotine delivery and a smooth throat hit.
Unreal Desserts Nic Salt e-liquids consist of a 50/50 VG/PG blend for impressive flavour and smooth vapour production, making them an perfect option for use with MTL (Mouth to Lung) vaping devices.
Bottle Size: 10ml
E-liquid Ratio: 50VG/50PG
Device Required: Pod Kits / Starter Kits / Mouth-to-Lung
Strengths: 5mg, 10mg and 20mg
Flavours: Butterscotch, Cream
About the Brand
Unreal e-liquids are manufactured in the UK with a wide range of delicious e-liquids infused with elevated fruit fusions and decadent desserts to suit every palate.