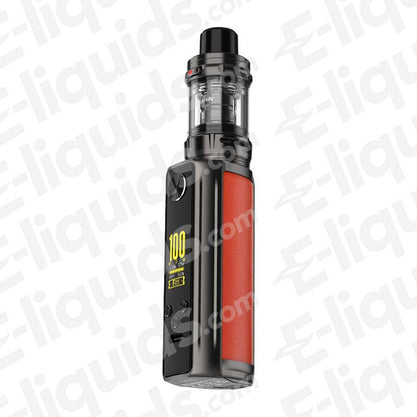 Vaporesso
Vaporesso Target 100 ITank 2 Edition Vape Kit
Select strength/size: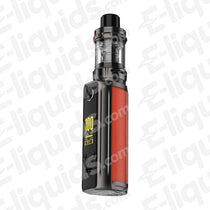 Product Description
The Vaporesso Target 100 Kit iTank 2 is a sleek and compact single-cell DTL (Direct To Lung) vape kit that features up to 100 watts of power through its 18650 battery for uninterrupted all-day vaping. This slimline device optimises 'turbo' airflow, fed up from the bottom via three individual air inlets for optimal air delivery and an ultimately satisfying vape. Designed for use anywhere or on the go, the compact device durable metal chassis features water resistant materials for a tough yet convenient vape. Harnessing 2ml of e-liquid capacity, the Target 100 Mod is powered by AXON chipset technology. With its 0.96" full colour display and fully customisable, user friendly interface. With Adjustable 360° airflow for maximum comfort, the Target 100 iTank 2 is a friend to every vaper. 
The iTank 2 features an upgraded version of the original iTank DTL sub-ohm vape tank, with new sprung-loaded filling mechanism for ease of refills. Leak-resistant Vaporesso GTi coil sub-ohm tank design makes the iTank 2 super clean and easy to use. Handy Pulse and F(t) modes offer full adjustability and customisation for every vaper, transitioning to mouth to lung (MTL) vaping capabilities to suit all vape preferences.
The Vapresso's Target 100 is a versatile device, harnessing both DTL or MTL capabilities. When using your tank MTL we recommend using 50/50 VG/PG e-liquid like a nic salt. If using your device DTL, we advise opting for a 70/30 VG/PG mix e-liquids like shortfills and nic shot mixes. These devices are perfect when vaping with shake n vape products. 
Features: 
Single 18650/21700 battery (sold separately)
100W maximum output
Sub-ohm vape kit
2ml e-liquid capacity
Adjustable 360° airflow
Top fill design
In The Box:
Target 100 Vape Mod
Itank 2 Tank
1 x GTi 0.2 Ohm mesh coil
1 x GTi 0.4 Ohm mesh coil
Spares
USB Type-C cable
Warranty card
User manual
Also bought with this product: