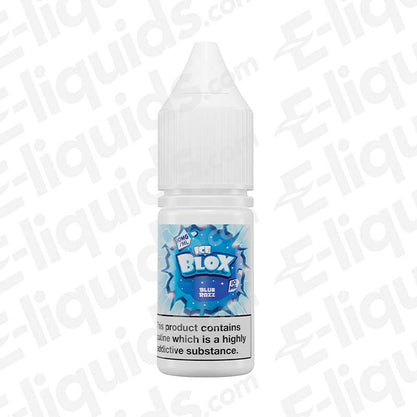 Ice Blox
Blue Razz Nic Salt E-liquid by Ice Blox
Select strength/size: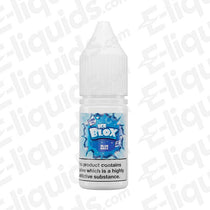 Product Description
Cool as an icy blizzard in your lungs, this sweet and tangy blue raspberry flavour hits like the cooling ice bath amidst the equatorial heat. Experience the freeze of ICE BLOX Nic Salts first-hand, with abominable flavours and ultimate freshness coming together to create a flurry of flavours for your tastebuds. ​​
Ice Blox Blue Razz Nic Salt E-liquid provides both 10mg and 20mg nicotine strength packed into a 10ml bottle. These types of e-liquids have created a buzz among beginner vapers due to their fast-acting nicotine delivery and incredibly clear flavours.
This eliquid has a 50/50 VG/PG ratio which is compatible with pod-style or pen-style vape kits. When used with these types of kits, nicotine salts provide an excellent balance between both vapour and flavour production, resulting in an all-around satisfying vaping experience.
Bottle Size: 10ml
E-liquid Ratio: 50VG/50PG
Device Required: Pod Kits / Starter Kits / Mouth to Lung
Strengths: 10mg / 20mg
In The Box:
1 x Ice Blox 10ml Nic Salt
About the Brand
Introducing ICE BLOX! A UK Based brand unleashing exciting new flavours on an arctic breeze with a heavy warning… USE WITH CAUTION! Brain Freeze beware, their ice infused flavour range of Shortfills and Nic Salts are off the scale. Embracing the high quality composition of ICE BLOX are taking the world by (snow) storm! Consume responsibly to avoid the chilly front that's sweeping the nation. Winter is coming. Winter has arrived.
Also bought with this product: