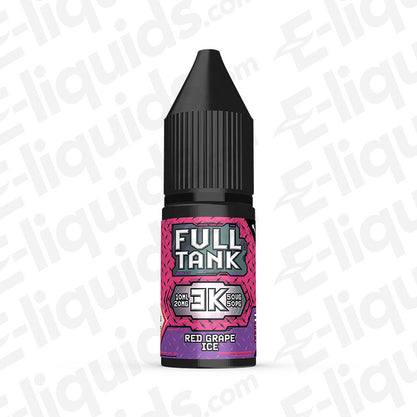 Select strength/size: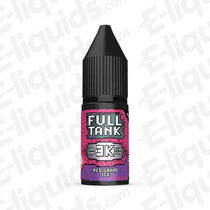 Product Description
Red Grape Ice Nic Salt from Full Tank packs sun-ripened Mediterranean grape sweetness into this refreshing 50/50 Nic Salt keeping you satisfied for longer. 
Full Tank Red Grape Ice Nic Salt E-liquid is available in a compact 10ml bottle size with 20mg nicotine strength. Ideal for daily vaping, this nicotine salt e-liquid offers fast nicotine delivery and delicious flavour output.
Full Tank Nic Salt eliquid consists of a 50/50 VG/PG mix making it suitable for use with pod vape kits and pen-style kits. When using these types of mouth to lung vape kits, you can expect a rich flavour base and discreet clouds alongside satisfying nicotine delivery.
Bottle Size: 10ml
E-liquid Ratio: 50VG/50PG
Device Required: Pod Kits / Starter Kits / Mouth to Lung
Strengths: 20mg 
Flavours: Grape, Ice
About The Brand
Full Tank are a UK based manufacturer of premium e-liquid products. They pride themselves on using only the highest quality ingredients and production methods. With this philosophy in mind, Full Tank have been able to produce a range of exceptional e-liquid products, in both shortfill and nicotine salt varieties.