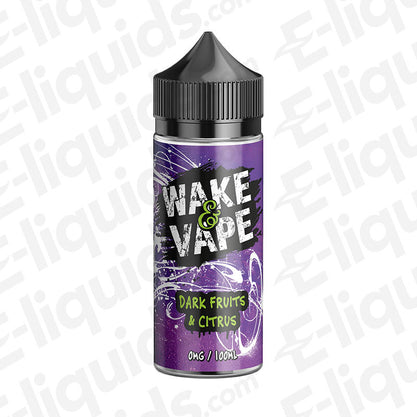 Wake N Vape
Dark Fruits Citrus Shortfill E-liquid by Wake n Vape
Select strength/size: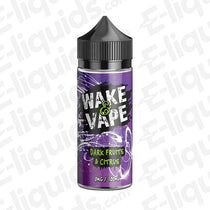 Product Description
Dark Fruits & Citrus Shortfill e-liquid by Wake n Vape offers a nuanced vape experience with deep, juicy blackberry and blackcurrant tones infused with light zesty citrus in this full-bodied e-liquid flavour.
Wake n Vape Shortfill E-liquid is available in a 100ml bottle size, providing ample space for the addition of two nicotine shots. By adding two 18mg nicotine shots to the bottle, you can easily create a 120ml bottle of e-liquid with a nicotine strength of 3mg.
With a 70% VG ratio, the Wake n Vape e-liquids range delivers thick vapour clouds and extra-rich flavours that are sure to impress. High VG e-liquids are best paired with sub-ohm vape kits to ensure an optimal vaping experience.
100ml of E-Liquid in a 120ml Shortfill Bottle
20ml Space For Two Nicotine Shots
70% VG / 30% PG
Childproof Cap
Tamper-Evident Seal
Made in the UK
About the brand
Wake and Vape juice are a UK based brand dedicated to bringing only the most absurdly delicious e-juice from menthols to yummy fruits, sweets and delectable desserts. Wake and Vape flavours are rich and intense with something to cater to every palate, all flavours available in super-satisfying Nic-Salts and long lasting Shortfills.