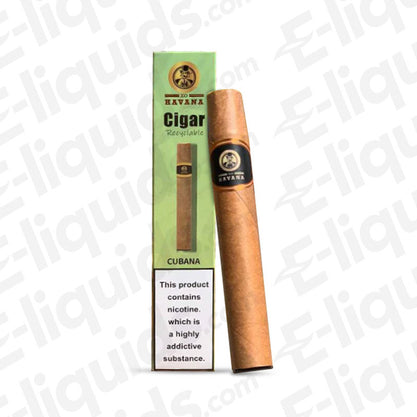 XO Havana
Cubana XO Havana Cigar 600 Disposable Vape Device
Select strength/size: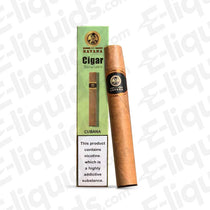 Product Description
XO HAVANA Cubana Disposable Vape Device offers mellow, woody notes of authentic Cuban cigar leaves, infused with bourbon vanilla tones for a well rounded deep, tone that exudes warmth with a uniquely alluring sensation.
Each cigar is equivalent to 600 puffs or 5 conventional cigars. The cigar vape is available with 2% nicotine salts, ready to use, sealed, sterilised, checked and UK TPD compliant.
The XO HAVANA e-cigar is ready to use, peel the usual label and your cigar is puff-ready.
Key Product Features
600 Puffs
2ml E-liquid Capacity
400mAh Battery
Classic Cigar Design
Available in 6 cigar-inspired flavours
About the Brand
Established in 2016, XO Havana Recyclable Cigar was born from a need for an efficient, user-friendly and stylish electronic device to enhance user smoking experience and provide a bespoke device for those looking to quit smoking. Pioneers of design and social responsibility, the XO Havana design is manufactured fully from recycled materials and can be recycled once again after use.
Also bought with this product: