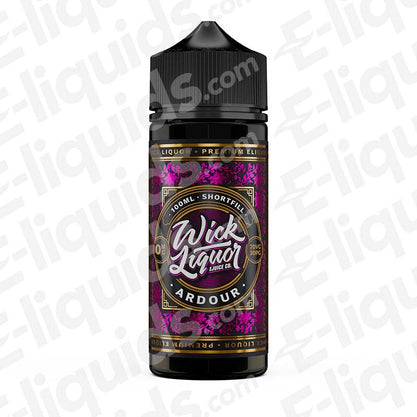 Select strength/size: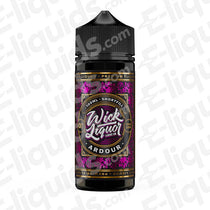 Product Description
Ardour Shortfill E-liquid by Wick Liquor is a labour of love. The Liquor Labs finest chemists unleash this truly unique blend of blanched blackcurrants and dark berries, twisted with the sweet tang of tart raspberry puree.
Wick Liquor Shortfill E-liquid is available in a 100ml bottle size, short filled to 80ml to allow room for 2 nic shots of your choice. By adding two 18mg nicotine shots to the bottle, you can easily create a 120ml bottle of e-liquid with a nicotine strength of 3mg.
With a 70% VG ratio, Wick Liquor e-liquids provide extremely rich flavours on ample clouds. Due to their thick viscosity, high VG e-liquids are best paired with sub-ohm vape kits to ensure an optimal vaping experience.
E-liquid Ratio: 70VG/30PG
Bottle Size: 100ml Shortfill
Nicotine Additive: Add 2 x 10ml 18mg Nic shot for 120ml 3mg E-liquid (Nic shot sold separately)
Device Required: Sub Ohm / Direct-to-Lung
Flavours: Mango, Pineapple, Melon, Passionfruit
About the brand:
Wick Liquor are shortfill e-liquid extraordinaires who offer a range of bespoke e-liquid flavours. Liquor Labs promise nothing less than unstoppable e-liquid products from their elite team of chemists who are no strangers to industry domination. We think they've more than delivered with their current range of offerings.
Also bought with this product: