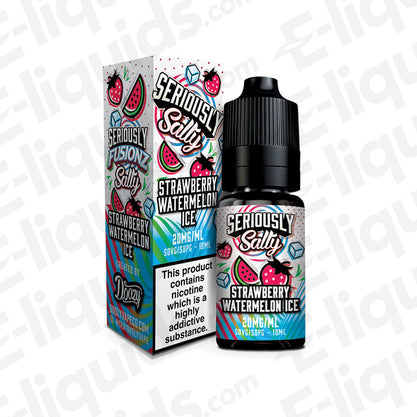 Doozy Vape Co
Strawberry Watermelon Ice Seriously Fusionz Nic Salt E-liquid by Doozy Vape Co
Select strength/size: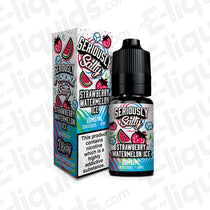 Product Description
Sweet Strawberry Watermelon by Doozy Fusionz invites you to revel in the incomparable fusion of sumptuous strawberry and refreshing watermelon.
Doozy Vape Co Seriously Fusionz Sweet Strawberry Watermelon Shortfill E-liquid comes in a 100ml bottle size, leaving enough space for two nicotine shots to be added. Simply apply two 18mg nicotine shots and you'll be able to create a 120ml bottle of eliquid with a 3mg nicotine strength.
This range of e-liquids utilises a 70% high VG ratio which is able to provide thick vapour clouds and smooth throat hits. High VG e-liquids are best used with sub-ohm vape kits for the best possible day-to-day performance.     
E-liquid Ratio: 70VG/30PG
Bottle Size: 100ml Shortfill
Nicotine Additive: Add 2 x 10ml 18mg Nic shot for 120ml 3mg E-liquid (Nic shot sold separately)
Device Required: Sub Ohm / Direct to Lung
Flavours: Strawberry, Watermelon
About the Brand
Doozy Seriously Fusionz is the latest innovation from one of the most popular e-liquid brands on the market today. With their seriously tasty fruit and dessert flavour blends, this latest collection demonstrates their keen eye for the finest taste profiles.