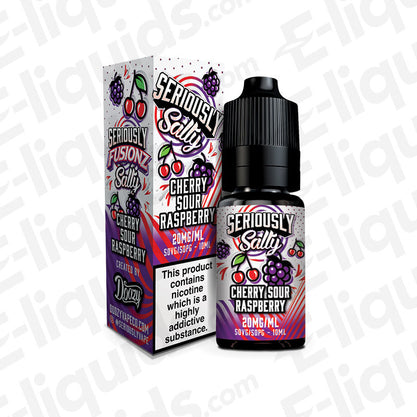 Doozy Vape Co
Cherry Sour Raspberry Seriously Fusionz Nic Salt E-liquid by Doozy Vape Co
Select strength/size: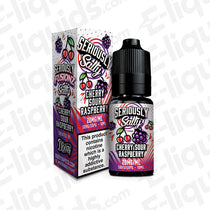 Product Description
Sour Raspberry Cherry Nic Salt E-liquid by Doozy Fusionz offers a perfect blend of tart cherry with deliciously sour raspberry for a refreshing and satisfying vape experience.
Doozy Seriously Fusionz Nic Salts are available in a 10ml bottle size and pre-loaded with 5mg, 10mg and 20mg nicotine salt strengths. Inhale after inhale, you can expect smooth throat hits, speedy nicotine delivery and discreet cloud production with this eliquid.
This eliquid has a 50/50 VG/PG ratio which is compatible with pod-style or pen-style vape kits. When used with these types of kits, nicotine salts provide an excellent balance between both vapour and flavour production, resulting in an all-around satisfying vaping experience.
Bottle Size: 10ml
E-liquid Ratio: 50VG/50PG
Device Required: Pod Kits / Starter Kits / Mouth-to-Lung
Strengths: 5mg, 10mg and 20mg
Flavours: Cherry, Raspberry, Sours
About the Brand
Doozy Seriously Fusionz is the latest innovation from one of the most popular e-liquid brands on the market today. With their seriously tasty fruit and dessert flavour blends, this latest collection demonstrates their keen eye for the finest taste profiles.