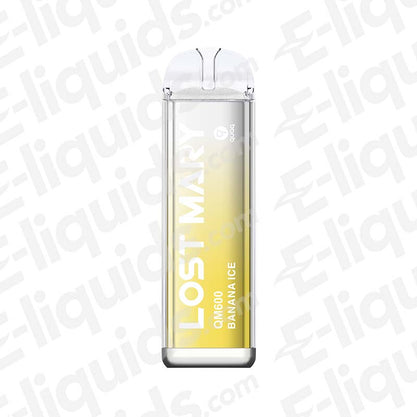 Lost Mary
Banana Ice Lost Mary QM600 Disposable Vapes
Select strength/size:

Lost Mary
Blue Razz Cherry Flavour
The Lost Mary QM600 device contains the well-known fruity drink flavour of Blue Razz Lemonade with an added dimension of tangy Cherry on exhale.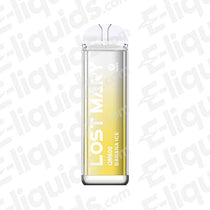 Product Description
Lost Mary QM600 Banana Ice Disposable Vape Device by Elf Bar features a delightfully sweet candied banana flavour, a nostalgic confectionary taste to keep your taste-buds wanting more.
The Lost Mary QM600 disposable vape device is among one of the latest Elf Bar creations to come to life. Each of these slimline devices is packed full of realistic flavour and features an integrated 550mAh battery with up to 600 satisfying puffs.
Due to its expert design, users can expect consistent vapour and flavour delivery throughout!
Features: 
Disposable Vape Device
600 Puffs
Built-in 550mAh battery
Inhale Activated
18 Flavours To Choose From
20mg Nic Salt E-liquid
2ml Capacity
In The Box: 
1 x Lost Mary QM600 Disposable Vape Bar
Also bought with this product: