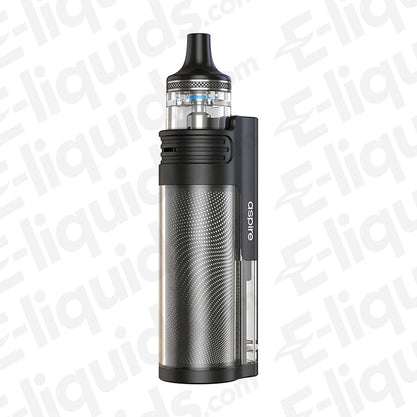 Aspire
Aspire Flexus AIO Vape Kit
Select strength/size: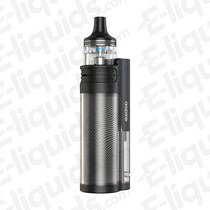 Product Description
The Flexus AIO Vape Pod Kit by Aspire is an all new kit with pod-style vapour delivery ready to cater to every vapers preference. Whether you're a beginner or an enthusiast, this all in one device offers industry-leading technology and premium quality materials for a timeless and satisfying experience. Flexus AIO boasts a sleek design, exceptional battery life, advanced features, robust protection, user-friendly activation, and leakproof design for standout performance in a compact package.
With a built-in 2000mAh battery which can last up to 48 hours of vaping, the Flexus AIO features a three-level power adjustment customisation from low, mid, and high and are represented accordingly by three handy LED light indicators. The Flexus AIO operates via inhalation activation or by using the fire button, with easy to use rotating airflow adjustment.
The leak-proof Flexus AIO pods allow users to utilise the same tried and tested coils that Aspire are renowned for. AF Mesh Coils are known for their excellent flavour and vapour production due to increased surface area and signature mesh coil build. These pods feature a fully leak-proof and secure screw-to-open top-filling function.
The kit comes with two AF coils in both 0.6ohm and 1.0ohm options for MTL and RDTL vaping. These are to be paired with nicotine salt e-liquids ranging from 5-20mg in strength.
Key Product Features:
Aspire Flexus AIO Vape Kit
2ml E-liquid Capacity
2000mAh Built-in Battery
Bottom-filling Pod
ASP Chipset
Adjustable Airflow
3-level Power Adjustment (Low, Mid, High)
Compatible with AF Coil Range (Sold Separately)
Multiple Coil Options
Multiple Safety Protections
Type-C Charging
What you get with the Aspire Flexus AIO Vape Pod Kit:
1 x Flexus AIO Device
1 x Flexus AIO Pod (2ml)
1 x 0.6ohm AF Mesh Coil (15-18 Watt Range)
1 x 1.0ohm AF Mesh Coil (12-15 Watt Range)
Type-C Charging Cable
User Manual
Brand New Design
Even Longer Battery Life
Choose From 3 Wattage Levels
Adjustable Airflow
Also bought with this product: