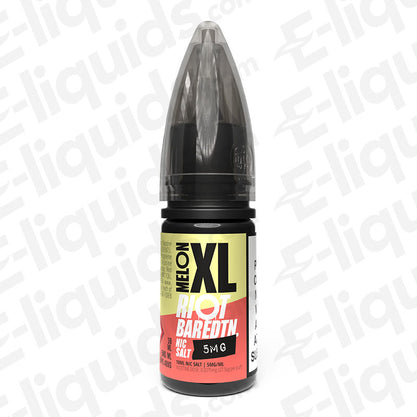 Riot Squad
Melon Bar Edition XL Nic Salt by Riot Squad
Select strength/size: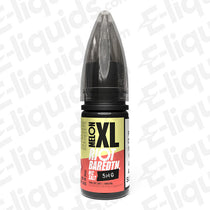 Product Description
Melon XL Bar Edition by Riot Squad is a trifecta of sweet honeydew melon, mild refreshing cantaloupe and juicy flavoursome watermelon. With smooth hits in every draw, every puff overflows with this delightfully revamped Melon blend.
The Riot Squad Bar Edition e-liquid blend is composed of 40% VG, resulting in a discreet amount of vapour. For optimal performance, we suggest pairing this blend with an MTL (Mouth To Lung) kit such as pod kits and vape pens.
These salt nicotine e-liquids are available in 10ml bottles with a nicotine strength of 10mg & 20mg. They are absorbed rapidly by the body, providing immediate relief to your cravings while delivering a smooth throat hit.
Riot Bar Edition is a line of nic salt e-liquids produced by UK-based mixologists, Riot Squad. These 10ml bottles offer the same fruity and soda-inspired flavours as their Riot Bar disposable range.
Bottle Size: 10ml
E-liquid Ration: 40VG/60PG
Device Required: Pod Kits / Starter Kits/ Mouth to Lung
Strengths: 5mg, 10mg & 20mg
Flavours: Honeydew, Watermelon