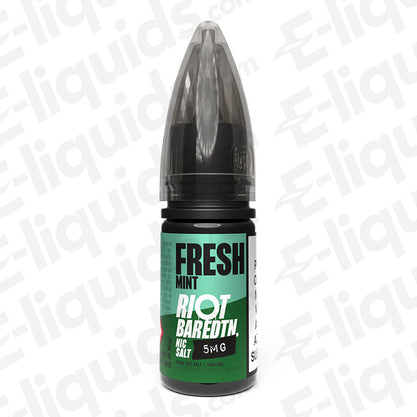 Riot Squad
Fresh Mint Bar Edition Nic Salt by Riot Squad
Select strength/size: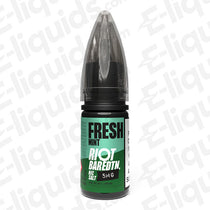 Product Description
Fresh Mint Bar Edition by Riot Squad is an invigorating concoction of delectable mint blends. Riot Squad nic-salts guarantee smooth throat hits with extreme flavour payoff, with defined notes of sweet spearmint, sharp peppermint and refreshing menthol.
The Riot Squad Bar Edition e-liquid blend is composed of 40% VG, resulting in a discreet amount of vapour. For optimal performance, we suggest pairing this blend with an MTL (Mouth To Lung) kit such as pod kits and vape pens.
These salt nicotine e-liquids are available in 10ml bottles with a nicotine strength of 10mg & 20mg. They are absorbed rapidly by the body, providing immediate relief to your cravings while delivering a smooth throat hit.
Riot Bar Edition is a line of nic salt e-liquids produced by UK-based mixologists, Riot Squad. These 10ml bottles offer the same fruity and soda-inspired flavours as their Riot Bar disposable range.
Bottle Size: 10ml
E-liquid Ration: 40VG/60PG
Device Required: Pod Kits / Starter Kits/ Mouth to Lung
Strengths: 5mg, 10mg & 20mg
Flavours: Mint