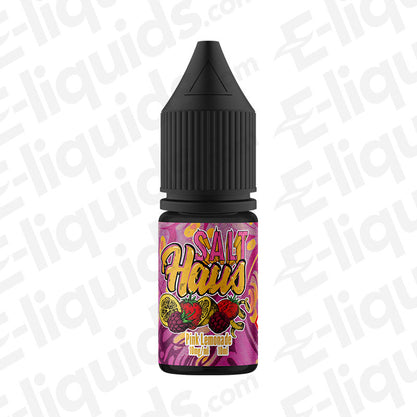 Salt Haus
Pink Lemonade Nic Salt E-liquid by Salt Haus
Select strength/size: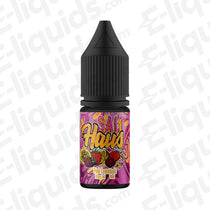 Product Description
Pink Lemonade Nic-Salts by Salt Haus infuses sweet and tangy red berries with the popular drinks-inspired flavour. Mixed berries swirl through a light, carbonated lemonade taste to create a refreshing and sweet exhale with every puff. 
Salt Haus Nic-Salts come in 10ml bottles and are available in 10mg & 20mg nic salt strengths. Nicotine salts are a perfect choice for a smooth throat hit, clear flavours, and fast nicotine delivery.
Salt Haus Nic-Salts e-liquids consist of a 50/50 VG/PG blend for optimal flavour and smooth vapour production, making them perfect for use with MTL (Mouth to Lung) vaping devices.
10ml Nic Salt E-Liquid
10mg Or 20mg Strength
TPD Compliant
Childproof Caps
Tamper Evident Seal
About the brand
From e-liquid connoisseur's FOGGHAUS comes Salt Haus, a fresh range of Nic-Salts brimming with flavour! The UK Based distributor has harnessed their experience as a trusted supplier of e-liquid, nic-salts and disposable vapes to create a bespoke range of innovative flavours guaranteed to step up your nic-salt game.