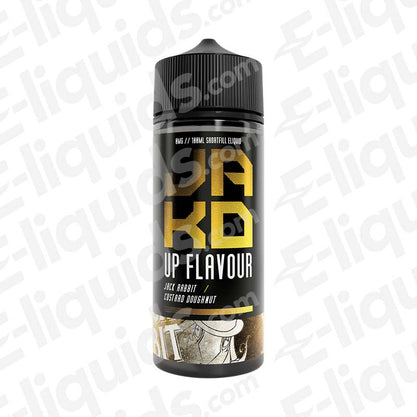 Select strength/size: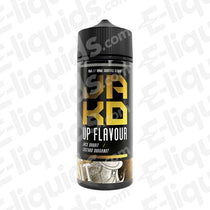 Product Description
Jack Rabbit Custard Doughnut Shortfill E-liquid by JackD features a smooth Vanilla Custard infused into a freshly baked doughnut. The most accurate Custard Doughnut you'll ever experience. Better still? It's zero calories so you can enjoy it guilt free!
JakD Jack Rabbit Custard Doughnut Shortfill E-liquid, offering a 100ml bottle size that accommodates two nicotine shots. Applying two nicotine shots transforms it into a 120ml e-liquid bottle, boasting a 3mg nicotine strength.
With a 70VG/30PG ratio, the complete e-liquid range is tailored for sub-ohm vape kits. Indulge in a seamless DTL vaping experience as these high VG e-liquids captivate your taste buds with their exquisite flavours while producing dense clouds of vapour. 
E-liquid Ratio: 70VG/30PG
Bottle Size: 100ml Shortfill
Nicotine Additive: Add 2 x 10ml 18mg Nic shot for 120ml 3mg E-liquid (Nic shot sold separately) 
Device Required: Sub Ohm / Direct to Lung
Flavours: Vanilla, Custard, Doughnut, Desserts
Also bought with this product: