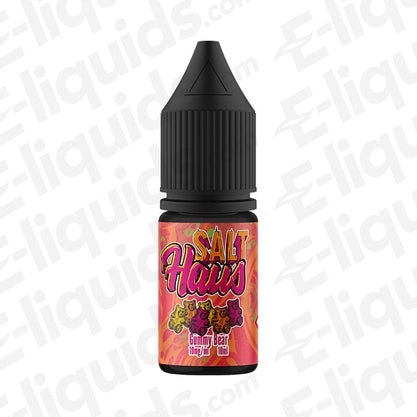 Salt Haus
Gummy Bear Nic Salt E-liquid by Salt Haus
Select strength/size: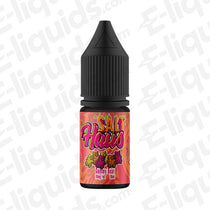 Product Description
Gummy Bear Nic-Salt from Salt Haus combines all your tropical dreams with the sweet nostalgia of Gummy Bear sweets. With notes of sweet melon, juicy peach and silky pear, nothing compares to Salt Haus Gummy Bear. 
Salt Haus Nic-Salts come in 10ml bottles and are available in 10mg & 20mg nic salt strengths. Nicotine salts are a perfect choice for a smooth throat hit, clear flavours, and fast nicotine delivery.
Salt Haus Nic-Salts e-liquids consist of a 50/50 VG/PG blend for optimal flavour and smooth vapour production, making them perfect for use with MTL (Mouth to Lung) vaping devices.
10ml Nic Salt E-Liquid
10mg Or 20mg Strength
TPD Compliant
Childproof Caps
Tamper Evident Seal
About the brand
From e-liquid connoisseur's FOGGHAUS comes Salt Haus, a fresh range of Nic-Salts brimming with flavour! The UK Based distributor has harnessed their experience as a trusted supplier of e-liquid, nic-salts and disposable vapes to create a bespoke range of innovative flavours guaranteed to step up your nic-salt game.