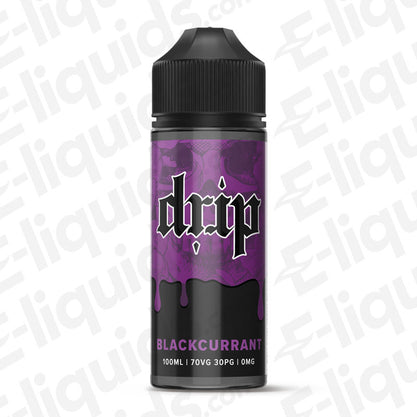 Drip
Blackcurrant Shortfill E-liquid by Drip
Select strength/size: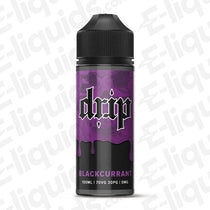 Product Description
Blackcurrant Shortfill E-liquid by Drip proves that sometimes simple is better. That's certainly so with this delightfully sweet blackcurrant flavoured e-liquid. What more needs to be said?
Drip Shortfill E-liquid is available in a 100ml bottle size, providing ample space for the addition of two nicotine shots. By adding two 18mg nicotine shots to the bottle, you can easily create a 120ml bottle of e-liquid with a nicotine strength of 3mg.
With a 70% VG ratio, the Drip e-liquids range delivers thick vapor clouds and extra-rich flavors that are sure to impress. Due to their thick viscosity, high VG e-liquids are best paired with sub-ohm vape kits to ensure an optimal vaping experience.
E-liquid Ratio: 70VG/30PG
Bottle Size: 100ml Shortfill
Nicotine Additive: Add 2 x 10ml 18mg Nic shot for 120ml 3mg E-liquid (Nic shot sold separately)
Device Required: Sub Ohm / Direct-to-Lung
Flavours: Blackcurrant
About the brand:
Drip are shortfill e-liquid specialists who offer a range of 25 delicious e-liquid flavours. Their promise is to provide incredible e-liquid products, at prices that are hard to beat. We think they've more than delivered on their promise with their current range of offerings.
Also bought with this product: