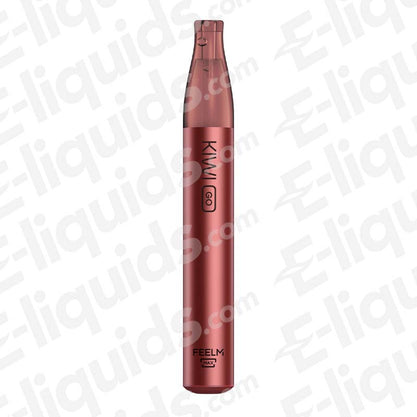 Kiwi Go
Strawberry Ice Kiwi Go Disposable Vape Device
Select strength/size: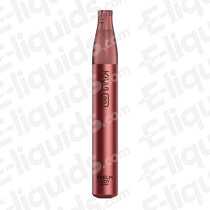 Product Description
The Strawberry Ice Kiwi GO 20mg Disposable Vape brings you soft and sweet strawberry blended with a cool ice for endless hits of light, strawberry freshness.
The Kiwi GO Disposable Device is designed with elegance and performance in mind. Ceramic Coil technology offers silky smooth puffs for the duration of your vape, minimising throat hits and maximising taste profiles.
The unmatched convenience of a disposable device brings you over 600 puffs equal to more than 20 cigarettes.
The single-use device eliminates any need to fiddle with coils or refill liquid, simply inhale and Kiwi-Go!
Key Product Features:
Pre-filled 20mg Nicotine Salt
2ml E-liquid 600 Puffs
Inhale Activated
Compact Design
20mg Nic Salt Strengths
Available in 12 flavours
About The Brand
Kiwi are bringing their innovative health-first mentality to the world of Disposable Vapes. Their ergonomic Kiwi Pen device offered a cotton tipped refillable pod set up to satisfy the habitual comfort of a cigarette tip for those transitioning from smoking. Now, they bring their newest venture - an elevated addition to the Disposable Vape landscape. With the world's first ceramic coil technology, experience the silkiest of throat hits with Kiwi GO Disposable Vapes.
Also bought with this product: