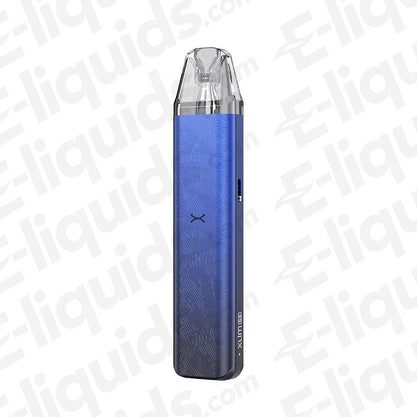 OXVA
OXVA Xlim SE Classic Vape Pod Kit
Select strength/size: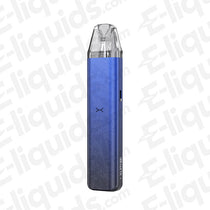 Product Description
The Xlim SE Classic Vape Pod Kit by OXVA is Engineered to redefine your vaping experience, this exceptional device seamlessly integrates cutting-edge features with timeless design, setting new standards for what a vape pod kit can achieve.
Experience hassle-free refills like never before with the Xlim SE Classic's ingenious top-fill design. Say goodbye to messy spills and leaks – simply remove the top cap and effortlessly replenish your e-liquid, ensuring a seamless and enjoyable vaping journey.
Prepare to be amazed by the Xlim SE Classic's formidable 25W max output. Whether you're a novice vaper or a seasoned enthusiast, this device empowers you to explore a world of flavours, delivering intense satisfaction with every puff.
Powered by a robust 900mAh battery, the Xlim SE Classic ensures you're always ready to vape. Embrace extended vaping sessions without the constant need for recharging. And when it's time to recharge, the fast charging technology ensures minimal downtime, allowing you to enjoy your favourite flavours without interruption.
Relish in the peace of mind that comes with the Xlim SE Classic's leak-proof technology. Designed to eliminate the annoyance of leaks and spills, this device keeps your pockets and hands clean while preserving your e-liquid for an unrivalled vaping experience.
Express your unique style with the Xlim SE Classic's vibrant colour options. Choose from an array of eight stunning colours to perfectly complement your individual taste and elevate your vaping aesthetic.
Features: 
OXVA Xlim SE Classic Vape Kit
Top-Fill Process
25W Max Output
900mAh Battery Capacity 
Fast Charging
Leak-proof technology 
Available in 8 colours
The OXVA Xlim SE Classic Vape Pod Kit is more than just a device – it's a testament to OXVA's commitment to innovation and excellence. Embrace the future of vaping and enjoy a flawless blend of form and function. Elevate your vaping game today with the OXVA Xlim SE Classic Vape Pod Kit. Your journey to vaping perfection starts here.
In The Box: 
1 x Xlim Se Classic Device
1 x Xlim V2 0.6ohm Pod (Pre-installed)
1 x Xlim V2 0.8ohm Pod
1 x Type-C Charging Cable
1 x Lanyard
Also bought with this product: