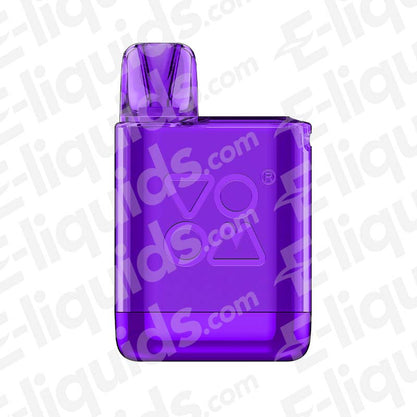 Voom
Mix Berry Voom Iris Mini Mesh Disposable Vape Device
Select strength/size: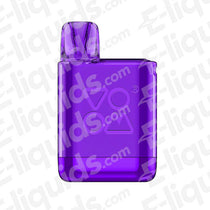 Product Description
Mix Berry Iris Disposable Vape by Voom is a bountiful blend of all the best berries. Experience notes of sweet strawberry, juicy blueberry, tart blackberry and tangy cherry, culminating in the finest berry blend on the market.
Voom has an eye for the geometric and innovative, always looking for the next big step for e-cigarettes and nicotine delivery. With their effervescent technological focus, Voom continually works towards producing only the finest flavours and fresh, stylish devices.
With mesh coil technology, the Voom Iris Mini offers high-performance flavour and effortlessly smooth nicotine delivery. Pre-filled with 2ml of 20mg Voom's high quality Nic-Salt e-liquid, the draw-activated device is ready to use straight out of the packaging and includes handy Voom lanyard for ultimate convenience on the go.
Over time, Voom's expert team of technicians, chemists and developers have perfected their e-liquid formulas. With maximum usability and practicality in mind, Voom devices are more than just effortless style and flair. The comfortable Iris Mini design is the ideal handheld shape, with a sleek, semi-transparent lip and thick, dual-toned pen style device.
Available in 16 unique flavours that last for up to 600 puffs, the Iris Mini will be your latest obsession and next addition to your vape rotation.
Features:
2ml E-liquid Capacity
1.3 Ohm Mesh Coil
500 mAh Built In Battery
Up to approx 600 puffs
Contains 50 VG / 50 PG E-liquids
Available in 16 flavours
About the Brand
Voom is a company that fundamentally wants smokers to live well, for longer. Their smoking cessation aids range from disposable to reusable vape devices with an eye for flare as well as empowering their commitment to reducing damaging effects of combustible tobacco through the use of their e-cigarette devices.
Also bought with this product: